Recent
implementation
Het Oosterhoutse Van Mook Transport heeft een uitgebreide investering in de werkplaats achter de rug. Doel: niet langer de keuringen uit te hoeven besteden maar deze zelf in eigen huis te kunnen verzorgen.
Van Mook Transport in Oosterhout specialiseert zich in het vervoer van onder meer betonnen vloerplaten, prefab betonproducten, heipalen en staal.
De stap naar zelf keuren leidde tot een nieuwe stalen put, een remmentestbank met volledig geïntegreerde lift en…
News
Stay informed of the latest news of VLT, be inspired by our blogs or view our video's.
Etten-Leur - VL Test Systems, vooraanstaand leverancier van hoogwaardige APK test- en meetapparatuur, is verheugd om de realisatie van hun nieuwbouwproject aan de Hoekseweg in Etten-Leur aan te kondigen. Deze nieuwbouw vergroot de huidige fabriek, waar de meeste producten van VL Test Systems…
De nieuwe catalogus van VLT is uit. 99 pagina's met de kwaliteitsproducten van VL Test. Van de nieuwste generatie remmentestbanken tot emissie-apparatuur voor uw APK-keuringen. Dit voor motoren, personenwagens, bestelwagens,vrachtwagens en hun trailers. Alles overzichtelijk bij elkaar. U kunt de…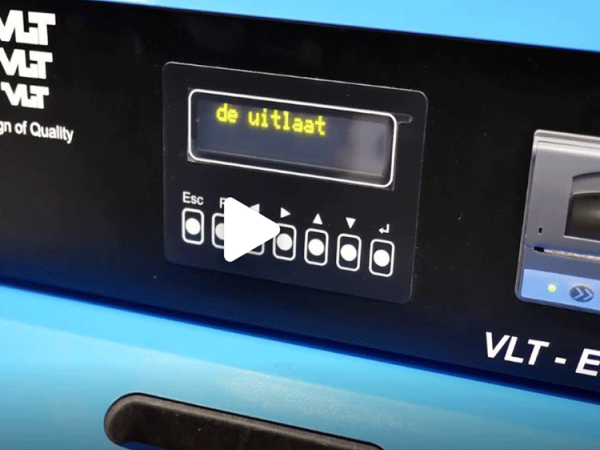 AMT en VLT zijn bij G. van Doesburg Internationaal Transport om te vragen wat hun ervaring is in het gebruik van de VLT Deeltjesteller. En vooral, waarom nu al investeren?
Volledige video zien, ga dan naar AMT.
Meer info vindt u hier
>200
Different lift models
Experiences with VLT
Read how customers experience the collaboration. Click on the text to prevent it from moving.